About Us
With Australia's largest selection of health food products, we deliver ethical, local & organic products to your doorstep, no subscription required, no matter your postcode!

At Wholefood Merchants we believe that every Australian deserves the choice to eat well, shop ethically and take control of their health. Our goal is to provide our customers with the largest choice of local, organic and ethical products conveniently under the one roof, with competitive pricing - and now, shipped anywhere throughout Australia!

With over 20 years of experience in the health food industry, Wholefood Merchants has developed into Australia's Largest Health Food Store. Throughout this period, we have developed strong relationships with our suppliers, and combined with our size, are able to have our products at competitive prices.

We are a local, family-owned business and through our journey it has always been a priority to support other local, small businesses. We understand that supporting local businesses, even as a customer, has a large ripple effect on our community, and without our community, we know Wholefood Merchants wouldn't be where it is today. We are excited to continue to grow our community and invite you to be a part of our journey!

With love, Wholefood Merchants.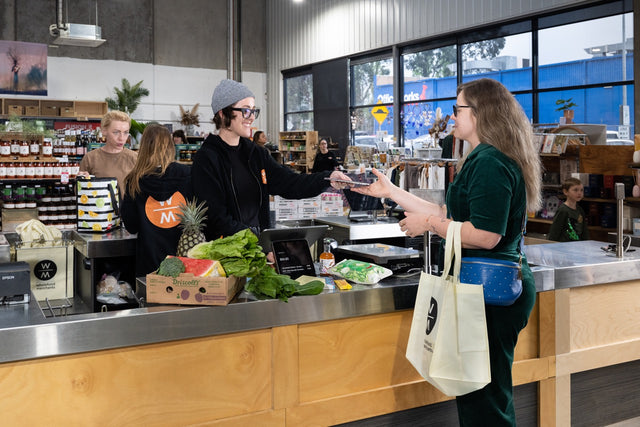 35,000 Products
With a wide selection of 35,000 products in-store (we can't believe it either!), we have launched with a curated selection of over 4000 products available online and for delivery. We have been working hard to curate a collection of products that represent our best sellers, customer (and staff) favourites, products and brands we know you have all grown to trust, and some we know you will love!
SHOP OUR RANGE