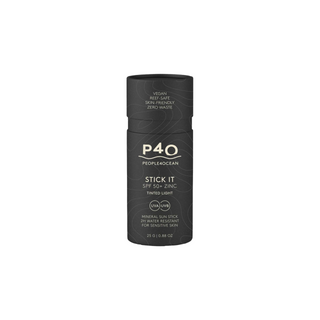 Vegan
Free Delivery
For all orders AU over $95
Quick Dispatch
Get your order in 2-7 business days
A zinc-boosted formula naturally pigmented with iron oxides to provide sun & waterproof protection to extra sensitive areas (cheekbones, nose, ears, scars, tattoos, etc.) during intensive outdoor and aquatic activities. All natural and designed for sensitive skin including children 6 months and over.
25g
DIRECTIONS FOR USE: Carefully push paper tube base and apply onto skin in several layers. Place cap back on without pushing product back into the tube. Keep out of direct sunlight and avoid handling with wet hands.
BENEFITS:
All Natural
Zero Waste
Vegan Friendly
Water Resistant
Australian Made
Broad Spectrum
DELIVERY: 2 - 7 business days.

LOCAL DELIVERY: Order before 11AM for same day delivery Mon-Fri. Orders after 11AM Mon-Thurs/before 2PM Friday will be delivered the following day. If you would like to request a specific delivery date up to 6 days in advance (excluding Sundays) please specify in the order notes at the cart.

LOCAL DELIVERY SCHEDULE: Weekdays 2PM-7PM & Saturday 8AM-12PM.

Unsure if you're eligible for local delivery? Check our FAQ's
ACTIVE: Zinc oxide (200 mg/g). INACTIVES: Coconut oil, Candellila wax, Tocopheryl acetate, Castor oil, Theobroma oil, Caprylic/capric Triglyceride, Titanium dioxide (80 mg/g), Silica, ultramarine blue, MICA.