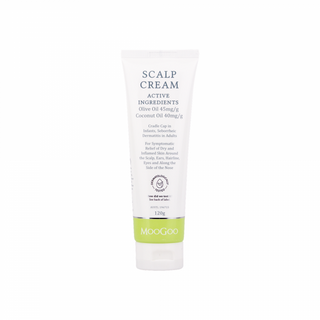 Day/AM

Night/PM

Dry Skin/Hydrating
Free Delivery
For all orders AU over $95
Quick Dispatch
Get your order in 2-5 days
Many people, including babies, are troubled by skin that becomes red, dry and sometimes itchy around the scalp, hairline, neck, ears, eye areas, and along the side of the nose and mouth. These are oily areas of the skin and sometimes yeast on the skin can become more prevalent and cause irritation. This moisturising cream helps return the skin to a healthy condition. Like all of our creams it can be used anywhere on the body and doubles a lovely overall moisturiser.
120g
BENEFITS:
A cream for mild Cradle Cap in infants, mild Seborrheic Dermatitis in adults
For the symptomatic relief of dry & inflamed skin
A lightweight moisturiser that easily sinks into skin
Made with natural oils like Coconut & Olive Oil
Full of soothing ingredients such as Aloe Vera & Allantoin
DELIVERY: 2 - 5 business days.

LOCAL DELIVERY: Order before 11AM for same day delivery Mon-Fri. Orders after 11AM Mon-Thurs/before 2PM Friday will be delivered the following day. If you would like to request a specific delivery date up to 6 days in advance (excluding Sundays) please specify in the order notes at the cart.

LOCAL DELIVERY SCHEDULE: Weekdays 2PM-7PM & Saturday 8AM-12PM.

Unsure if you're eligible for local delivery? Check our FAQ's
Active Ingredients: Olive Oil 45mg/g, Coconut Oil 40mg/g.

Excipient Ingredients: Purified water, Emulsifying wax, Almond oil, Squalane, d-alpha-Tocopheryl acetate, Piroctone olamine, Aloe vera juice conc., Humulus lupulus flower extr. liq.conc., Melaleuca Oil, Lavender oil, Rosemary Oil.