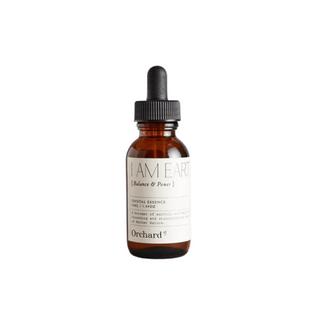 Energy

Mood

Day/AM

Night/PM
Free Delivery
For all orders AU over $95
Quick Dispatch
Get your order in 2-7 business days
A vibrational imprint of Australian bush flower and alaskan gem essences.
A bringer of centered earthiness strengthens one's connection to the earth. Brings a stronger flow of earth energy into the root and sacral chakras; stimulates the release of emotional energies that have been stuck in the lower chakras. Synchronises earth energy with our physical body.
Orchard St Essences are made with a force of nature, channeling the energy and vibrational imprint of the plants and crystals. They are made with the purest intention and the information giving the healing properties of the plant or gem is intuitively collected.
50mL
DIRECTIONS FOR USE: 
4 drops under tongue 1-3 times daily. 
CAUTION:
Always read the label and follow directions for use. If symptoms persist, please consult your health care provider promptly. 
DELIVERY: 2 - 7 business days.

LOCAL DELIVERY: Order before 11AM for same day delivery Mon-Fri. Orders after 11AM Mon-Thurs/before 2PM Friday will be delivered the following day. If you would like to request a specific delivery date up to 6 days in advance (excluding Sundays) please specify in the order notes at the cart.

LOCAL DELIVERY SCHEDULE: Weekdays 2PM-7PM & Saturday 8AM-12PM.

Unsure if you're eligible for local delivery? Check our FAQ's
Bloodstone, malachite, ruby, smoky quartz, sundew, red lily.