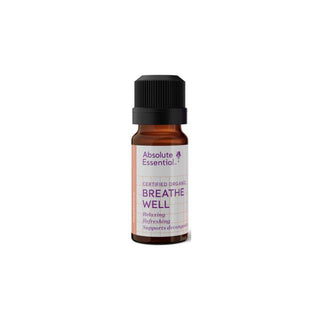 Immunity

Stress/Anxiety
Organic

Day/AM

Night/PM
Free Delivery
For all orders AU over $95
Quick Dispatch
Get your order in 2-5 days
Optimises oxygen flow and supports mucus expulsion. Helps with the easing of chest congestion due to its antiseptic, expectorant and relaxing properties. Suitable for bath, diffuser, inhalation or as a diluted chest rub.
10mL 
DIRECTIONS FOR USE: 
Chest congestion: Mix 10 drops with ¼ tsp oil or cream as a chest rub. Apply up to 5 times per day to chest and back.
Dry cough: Add 10 drops to bath or diffuser or use 3-5 drops as a steam inhalation. 
Allergies: Use 3-5 drops as a steam inhalation.
Sore Throat: Rub 3 drops onto throat and onto lymph nodes around jawline. Apply 2-3 times per day.
CAUTION: 
This oil blend is safe if applied as directed. Safe to use with other medication when necessary. If accidentially ingested do not induce vomiting, follow with olive oil or milk and seek advice from a health specialist. Avoid contact with eyes - flush with water. NOT designed for use with infants or during pregnancy. Keep out of reach of children.
Allergies: This blend does not contain nut oils, however, the place of manufacture handles nut oils.
Please note: Therapeutic plant oils are used to support natural body processes for optimum health and wellbeing. The information here is NOT meant as a recommendation to cure any medical condition or disease.
Always read the label and follow directions for use. If symptoms persist, please consult your health care provider promptly. 
DELIVERY: 2 - 5 business days.

LOCAL DELIVERY: Order before 11AM for same day delivery Mon-Fri. Orders after 11AM Mon-Thurs/before 2PM Friday will be delivered the following day. If you would like to request a specific delivery date up to 6 days in advance (excluding Sundays) please specify in the order notes at the cart.

LOCAL DELIVERY SCHEDULE: Weekdays 2PM-7PM & Saturday 8AM-12PM.

Unsure if you're eligible for local delivery? Check our FAQ's
Eucalyptus Australiana*, Pine Scotch*, Tea Tree*, Mint Wild*, Peppermint*, Rosemary Cineol*, Fennel Sweet*, Aniseed*. (*Certified organic)